GIVING
Flinders Quartet has always been committed to the highest level of musical prowess across a rich and varied repertoire. But we have become increasingly aware of the need to grow the established canon of chamber music with fresh Australian voices. By adding compositions that capture the essence of contemporary life and placing these works beside much-loved composers of the past, we are creating a vibrant musical dialogue.
In 2017 Flinders Quartet launched Capturing the Now, an initiative to support the development of Australian chamber music. This program supports both established and emerging composers through workshops, commissions, performances and recordings. It is vital for the future of the Australian chamber music form and artists, that the sounds of this country are fostered and shared across international audiences.
But we need your help. We need to raise $70,000 for this program.
We are thrilled to have had the support of Creative Partnerships Australia through their Plus1 program. This matched funding initiative ran earlier this year, with Creative Partnerships Australia matching all donations up to the value of $15,000. This has allowed us to raise substantial funds towards our first step, producing a CD of works commissioned by the group over its sixteen year history; but we still need your help.
Please consider supporting this important initative. Donations of $2 or more are eligible for tax deductions.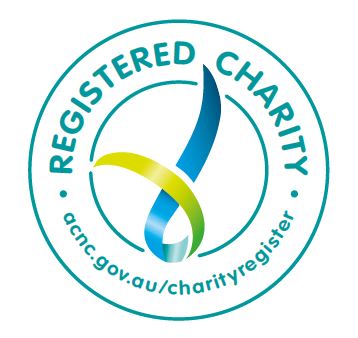 CHAIR SPONSORS
First violin - Julian Burnside AO QC

Second violin -

Viola - Peter and Leila Doyle (half chair)

Cello Chair Syndicate - Chris Arnold and Margot Costanzo, Beth Brown and Tom Bruce AM, Dr Terry Cutler, David and Kaye Birks
PLATINUM PATRONS
($20,000+)
Julian Burnside AO QC

Chris Arnold and Margot Costanzo with special thanks to the Australian Communities Foundation and the Gumnut One Fund

David and Kaye Birks
GOLD PATRONS
($10,000 - $19,999)
Peter and Leila Doyle

Andrew Dixon

Kim Williams AM
SILVER PATRONS
($5,000 - $9,999)
Anthony Adair and Karen McLeod Adair

John and Chris Conquest

Beth Brown and Tom Bruce AM

Philip Bacon AM

Yvonne von Hartel AM and Robert Peck AM peckvonhartel architects

Carrillo and Ziyin Gantner
PATRONS CIRCLE
($1,000 - $4,999)
Sylvia Geddes

Helen Brack

Robert Heathcote and Meredith King

John and Sue Warburton

Valerie Lindell

Dr Terry Cutler

Peter Kingsbury

Brian and Esther Benjamin

Baillieu Myer AC

Geoff and Jan Phillips

Lady Primrose Potter

Scarlet's Fund a sub fund of the Australian Communities Foundation that supports creative projects in developing communities in memory of Scarlet Spain

Dr Garry Joslin and Prof Dimity Reed AM
PATRONS
(up to $999)
Richard Gubbins

David and Elizabeth Thompson

George Embelton

Janet McDonald

Dr Cyril Curtain

Dr Barry Jones AC and Rachel Faggetter

Brad and Maggie Robinson

Geoff Hayes

Malcolm and Janet Cole

John Smyth

Marion and Michael Webster

Hon Clive Tadgell AO and Chris Tadgell

Robin and Janice Pleydell

Barbara Moriarty

Baumgartners

Shanthi Sarma

Kingsley Gee

Barbara Reed

Nicholas Garnham

Greg Coldicutt

David and Judy Cotterill

Anne Patterson

Keith Darling

Stephen Snelleman

Peter Marks and Sheela Edwards

Lois Goodin

John Laffin

Barry Hocking

Brendan Murphy

Joyce Evans

Eric Bumstead

Helen Hewison

Marilyn Kerry Willis

Joanna Baevski

Margot Breidahl

Kurt Esser

Philip and Jean Jonnes

Graham Anderson

Julien Voraz

Lorna Henry

Tim Rowley

Erin Lisk

Jen Butler

Vincent Edwards

Cope Williams Winery

Louise Ray

Morag Fraser

Charmain Boyakovsky

Stephen Whately

Sarah Curro

Helen Murdoch

Anonymous [4]